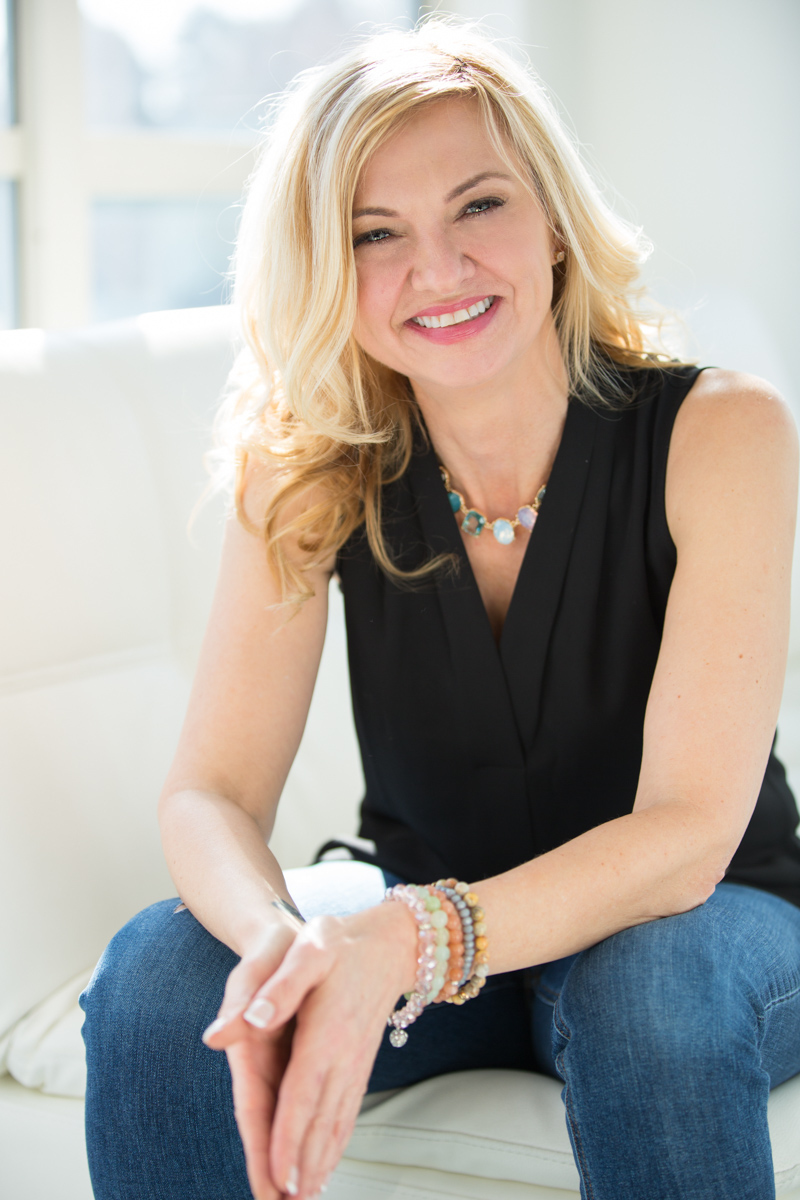 Hi! I'm Desirée.
Let me give you a big virtual hug and say welcome!
You're here because you are tired of feeling exhausted, discouraged, and maybe even resentful of where you are at in life. You know you are meant for more, even if you don't know what MORE is right now. You, dear soul, truly deserve more than just surviving each day!
I've been where you are.
When my marriage ended, I realized that I had been living most of my life out of alignment with my deepest desires, and I'd let other people's definitions of success dictate my life. I was unhappy. I felt lost and afraid in my own life.
And all of a sudden, it felt like everything caught up to me when a series of storms hit. First I experienced a financial shakedown, then lost my mom and multiple friends. Next, I suffered a stroke and persevered to reclaim my life. A year later, I was in a car accident which left me with chronic pain and without my voice for over a year.
Despite these challenges, I recreated myself and designed a life of passion and fulfillment. With the experience of my own breakdowns and breakthroughs, I've created a blueprint for resiliency, joy, peace and success—one which inspires other women around the world to go after their dreams, no matter how out of reach they may seem in the moment.
When you've lost your way, it can feel hard to find clarity and direction. I know—I've been there. But I also know that it's certainly not impossible to create a new path for yourself.
You may be wondering, what's the secret to finding your true path when it feels you've been charted off course?
"I enjoyed working with Desirée so much. She shifted me back into joy, got me outdoors, socializing and dong more traveling (post pandemic). She got me to focus. Sbe listened to me and kept accountable along the way."  – CLIENT, HEART & SOUL COACHING
I believe the answer lies in rediscovering and recovering our passions.
At the end of my marriage, I had completely lost my passion for life. And a life without zest is a life without living.
So, I decided I was going to make it my personal mission to bring passion and a zest for living back into my life. I gained a sh*tload of knowledge by pursuing my passion projects and being a solo entrepreneur for more than two decades.
Over the years, my passions have led me to:
♥ Create a charitable foundation
♥ Launch a virtual business (before the age of Facebook and social media)
♥ Relocate my family to an island
♥ Buy a fitness franchise; become a fitness coach and eventually a certified life coach
♥ Host a podcast
♥ Write three books
♥ Travel as a professional speaker
♥ Become a meditation teacher.
My passions have shifted over the years, but they were always aligned to my soul's true purpose: helping other people. It's what I'm good at. I've been told:
" You have a gift of touching other people's vision, holding it for them, and sharing it back."
It's been more than a decade since I woke up and took back control of living a passionate and happy life.  I've put all the lessons I've learned personally and as a solo entrepreneur into programs and offerings to help other women realign to their passions and reignite their fire within to live a happier and empowered life.
As for more about me: most morning you'll  find me at the beach with my dog, Ryder; I have a serious book addiction; and a love of horses, the wilderness, chocolate salted caramels and soulful conversations on sunny patios.
Are you ready live the life you were meant to live?