Quotes To Nourish Your Soul
I love quotes and use them frequently in my writings and on social media. Quotes are words of wisdom and inspiration that have the power to unlock doorways in our heart and mind, giving our soul just what we need in the moment.
Below is a collection of some of my favourite quotes to uplift your soul and expand your peace and happiness. Enjoy!
"The soul always knows what to do to heal itself. The challenge is to silence the mind." ~ Caroline Myss
"When we journey to create our happiness- we stop hiding; we stop being a stranger to our soul and begin feeding ourselves with the nectar of love and self-commitment that we wholly deserve." ~ Christine Evangelou
"When I admire the wonders of a sunset or the beauty of the moon, my soul expands in the worship of the creator." ~ Mahatma Gandhi
"You will find when you open your heart and can fill it with loving, beautiful thoughts, that you will want to love all those Souls you come into contact with, no matter who they are." ~ Eileen Caddy
"Your Soul – that inner quiet space – is yours to consult. It will always guide you in the right direction."~ Wayne Dyer
"The free soul is rare but you know it when you see it – basically because you feel good, very good when you are near or with them." ~ Charles Bukowski
"The soul is the truth of who we are." ~ Marianne Williamson
"In a world where everyone wears a mask, it's a privilege to see a soul." ~ Anonymous
"Put your heart, mind, and soul into even your smallest acts. This is the secret of success." ~ Swami Sivananada
"Go to the people and the places that set a spark in your soul." ~ Anonymous
"As I grow, I look for things that satisfy my mind and touch my soul."~ Drishti Bablani
"Food for the body is not enough. There must be food for the soul." ~ Dorothy Day
"Look to your heart and soul first, rather than looking to your head first, when choosing. Rather than what you think, consider instead how you feel. Look to the nature of things. Feel your choices and decisions. It just might change everything." ~ Jeffrey R. Anderson
"In your soul are infinitely precious things that cannot be taken from you." ~ Oscar Wilde
"The soul has been given its own ears to hear things that the mind does not understand." ~ Rumi
"Take time to do what makes your soul happy." ~ Anonymous
"The most powerful weapon on earth is the human soul on fire." ~ Ferdinand Foch
"There's a rebel lying deep in my soul.". ~ Clint Eastwood
"Serenity is not the conclusion of a soul journey, it is the acceptance of being on a soul journey." ~ Lorraine Nilon
"When there is nowhere else to turn, turn inward. Enter into the sacred silence of your soul and ask for healing, guidance and personal peace". ~ Michael Bovenes
May your soul be filled with light and love.
If you enjoyed this post I invite you to share with your friends.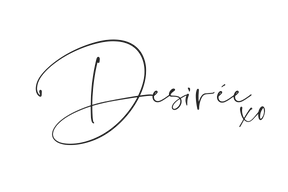 ---
P.S. Do you want MORE motivation and words of encouragement? Check out my affirmation e-book! You'll get access to 50 affirmations to lift you up. Save them and use them as your phone wallpaper.