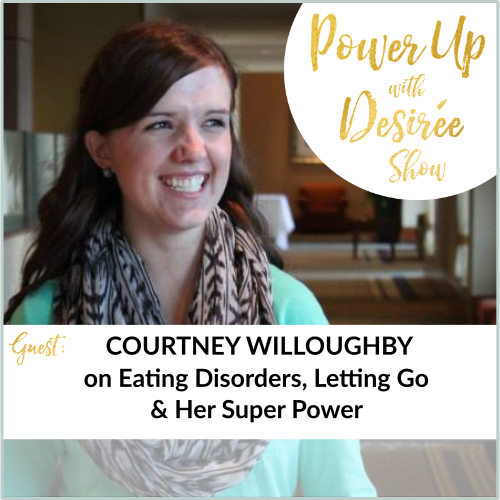 COURTNEY WILLOUGHBY (S1-EP001)
I first met Courtney at a conference many years ago where she received an award for her courage and her work creating awareness for a genetic disorder she lives with. Despite her multiple challenges, she lives life with an incredible vulnerability and acceptance that is inspiring!
Courtney bubbles with enthusiasm and is eager to share her message about anorexia and depression. I instantly connected with her and was so excited to have her as my first guest. She is truly an example of a courageous woman who 'powered up' in adversity.
QUOTABLES:
 "I got tired of being inauthentic. I just want to be me." ~ Courtney Willoughby
" Stressing about the future isn't going to change the outcome." ~ Courtney Willoughby
"Let go of what other people think." ~ Courtney Willoughby
"Always remember you are enough just as you are." ~ Courtney Willoughby
"Vulnerability isn't about weakness. It's about true strength." ~ Courtney Willoughby

Sign up for my Choose Happy newsletter and receive a free happiness meditation.
Get my book, Refuse to Sink
SHOW NOTES: