Hi! I'm Desirée.

I am an alignment and mindset coach helping successful, but still unhappy woman, figure out why and find their true path to joy.
I started coaching in 2008 because I didn't want other women to have go through the shit storms that I went through to wake up to their power and create the life they were meant to live. Mentoring women to come back home to themselves and to discover their true mission is my purpose.
Through my own breakdowns and breakthroughs, I discovered a blueprint to living the life I dreamed of filled with joy, passion and freedom. I share this system in my coaching programs and signature talks.
I love working with successful women who have it all but still feel unfulfilled, unhappy and a deep ache for something more. My clients love that I do this soulful work with a delicious blend of humour, empathetic depth, and my light, positive energy.
I AM UNIQUELY EQUIPPED TO HELP OTHERS BECAUSE…
I've been to the dark scary places, and I have journeyed back- more than once.

I know what it is like to have everything you ever thought you ever wanted yet, still have a longing for something more.

Without any superpowers, I transformed my life, and I can show you how to transform yours!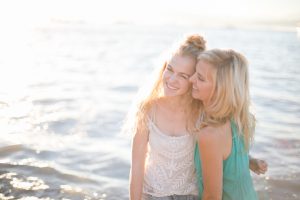 Because I wasn't connected to my own worth, and did not believe I was enough, I made some really disempowered choices over my lifetime. This resulted in me living out of alignment with my true self, and giving my power away to everyone and everything around me. This went on for decades until my body and soul literally gave out, and forced me to show up in a new way.
As a single, divorced parent I've survived abusive relationships, a financial meltdown, a stroke, a serious car accident, and the multiple losses of loved ones.
Yes, there were days I wanted to quit, but I had a young daughter who needed me. So I had no choice but to rise up! I used all my pain to catapult us into a beautiful, passionate life. It is a life that I can't want to jump out of bed for every single day!
Through my spiritual journey of healing I learned that when you connect to your soul power, when you know that you matter, just for being you, you show up very differently in life. You stop putting up with crap and you make different powerful choices. And different choices create a whole different outcome.
Are you ready to take control of your life?
If you are ready for more in your life – more joy, more love, more abundance, and more peace – I would love to work with you!
Interested in learning how we can work together? I invite you to jump on a free Soul Session Clarity call and let's get you started on the path back home to beautiful YOU!