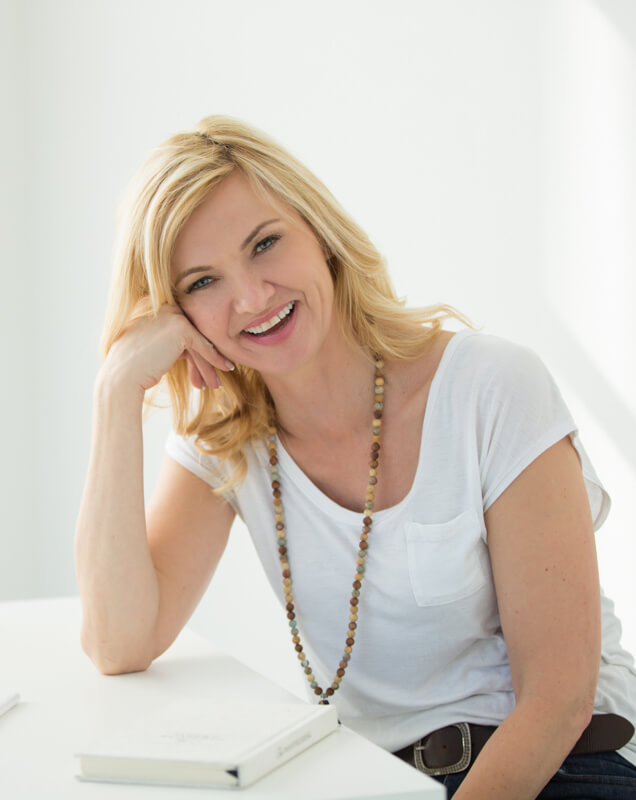 Hello Beautiful!
I am so glad you are here!
If you are ready to bring your dreams to life working with a coach who can inspire, support and guide you along the way, can make a profound difference. 
Having a coach is like having your own intuitive guide, cheerleader, accountability partner, and soul sister working just for you!
"Coaching went beyond my expectations. I hoped for guidance and clarity but received so much more. Desirée is the ultimate coach." – CLIENT, HEART & SOUL COACHING CLIENT 
I want you to know that you have everything you need within you to live the life you desire and know you deserve. And I have a fiery passion to help you access that power.
No matter what has happened in your past, it is never too late to feel happy!
MY COACHING PROCESS
My coaching process is fluid and unique to each client I work with. How we proceed depends upon what bubbles up for you in each session. As your coach I bring together my studies in psychology, with certifications in life coaching, meditation and energetic healing to support you in your journey to your best life. 
"The takeaway from our sessions is the deep knowing I don't have to be superwoman anymore to be happy." – CLIENT, HEART & SOUL COACHING 
We will move through basic elements that include:
setting a foundation to connect to your inner wisdom.
clarifying where you are in your current life and what you want to create moving forward.
developing a plan that feels good and moves you in the direction you want to go.
exploring the thoughts, beliefs and feelings that have been holding you back and learning how to shift them to align them with the new life you are creating.

 
WHAT'S COOL ABOUT THE WAY THAT I WORK IS…
that I get to show up in someone's life as the only person who does not have an agenda for them. I give people permission to slow down, tune into themselves and gain clarity on what they're really craving. I hold space for their exploration to discover their blocks to their dreams and to uncover their own solutions (because there's no one-size-fits-all-magic-bullet solution to this stuff).
Finally, I am their cheerleader in the tough-but-so-worth-it game of transforming their lives. I provide a powerful coaching experience that takes you the next step to a greater you.
"Coaching with Desirée showed the here that there was another place to live besides hopelessness, something I had never considered a possibility for myself." –  CLIENT, HEART & SOUL COACHING
SOUL STRATEGY SESSION
Are you ready to deep dive into your life? 
In this intensive session you will deep dive into the specific challenge you want to shake yourself lose from or need deeper clarity on.
This one time 90-minute session is right for you if you want to make a quick shift in your life and are looking for inspired ideas and new action steps to take.
You will bring your current challenge or dilemma to the session and I'll bring my fresh perspective, ask some hard questions and point out any blind spots.
"Coaching with you was way better than any therapy I went through."- CLIENT, SOUL STRATEGY SESSION CLIENT
Our session will be held over Zoom video. Your investment includes:
 a recording of our session 

a PDF action plan for success

7 day Voxer support to ask questions 
Please click below and schedule (no need to fill out an application or set up a call first for this option).  Session slots are limited so don't wait.
It's time to let yourself shine!
HEART & SOUL COACHING
A COACHING PROGRAM TO HELP YOU INCREASE YOUR YOUR HAPPINESS AND INNER PEACE IN JUST 30 DAYS!
Do you have big dreams and goals but feel stuck on how to actually achieve them? Do you want support and guidance to get you from where you are to where you want to be?
When you work with me in the Heart & Soul Coaching program you'll get four 60-minute private Zoom calls, tons of email support, and resources including worksheets and meditations for in-between sessions.
We'll get clear on your goals and exactly what's holding you back, so we can make a plan to create lasting change in just 30-90 days.
"Desirée is an intuitive, affirming and gentle  She is absolutely the world's best life coach-without a doubt!." – CLIENT, HEART & SOUL COACHING
If you've been thinking about working with a coach but you have a ton of questions which keep you from taking that life-changing first step, I invite you to book a call with me. Let's spend about 30 minutes together and explore where you are, where you want to be, what's in the way, and how I can help.  At the end of our call, we'll decide if we want to work together.
You deserve to live the life your heart dreams of. Let me help.