Speaking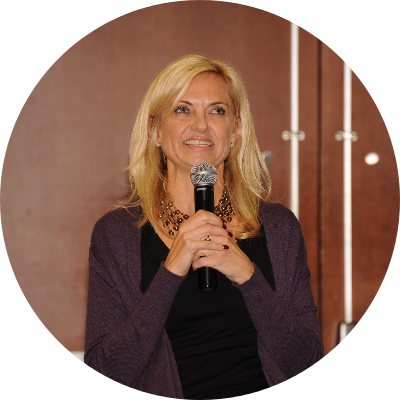 We all have the power within
to create a happier life!
Let Desirée show your audience how.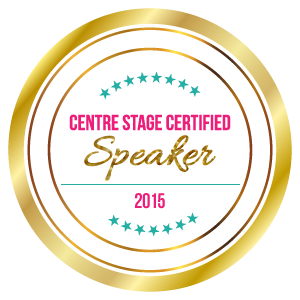 Looking for an inspiring,engaging professional
speaker with the power to motivate your
audience?
Desirée shines as she speaks. She reaches deep into the hearts of her audience, to inspire and uplift with her story of heartache, loss and transformation. Focusing on increasing courage, confidence and clarity in both life and work, Desirée will share how we all have the power to start living the life we were meant to live. 
With experience speaking to various groups, both in size and population, Desirée is dynamic and inspiring both in small group settings and in front of large crowds of hundreds of people.
Desirée brings with her a range of experience and can address a variety of topics including: Choosing Happiness, Using Adversity to Transform Your Life,  Goal Setting, Entrepreneurialism, Gratitude, Meditation and much more.
Book Desirée

for your next event here.
Desirée in Austin, Texas June 2016.


Keynote Speaker, The Children's Tumor Foundation Family Forum
Austin, Texas 2016

Desiree's personal story of resilience resonated with our audience. Her demonstration of how being courageous and making a decision to be in charge of your own destiny can change your life for the better, had a profound impact on those in the audience who have for so long been at the mercy of their circumstances. Desirée is a dynamic speaker and beyond that one of the most genuine and kind individuals I have had the pleasure of meeting and working with. I cannot recommend her highly enough.
Desirée's passion, positive energy and excellent communication skills made choosing her for a guest speaker at our first NF Empowerment Symposium an easy pick. As our last presenter, she left everyone feeling capable and eager to tackle life in a new and positive outlook, despite the disorder."
"Thank you SO much for sharing your story as our expert for the Simplify Your Summer Telesummit. Your words touched all who listened and helped all of us evaluate and simplify our schedules, so that we felt more powerful in our choices. I had several ladies contact me and say how that exercise alone lessened the stress they were feeling. You have a genuine desire to help others that comes through your actions. Thank you again!"
"Your speech was just fabulous! I had so many staff members come up to me and let me know how much they enjoyed your talk. I believe a lot of what you said really hit the mark with our team."
"Of all the presentations I loved Desirée's the best. It was inspirational and heartfelt."
Hear Desirée as the guest of Suzanne Hanna on the CTR Network.
Listen to Desirée's interview on the Simplify Your Summer Summit
Desirée discusses her book "Refuse to Sink: Truths for Tough Times" with Lena Anani
Desirée is extremely passionate about helping others live their best life possible because she knows firsthand what it's like to be unhappy, overwhelmed and paralyzed and how life transforms when you take that first imperfect step.
Sharing her experiences of overcoming loss, illness, and a busyness addiction, her inspiring and honest stories will show your audience that no matter where you are in life, you have the power to Choose Happy despite your circumstances.
Desirée is available for your next keynote speech, workshop, or lunch and learn. She will happily customize her presentation to fit your audience's needs.
Desirée's audiences leave her presentations feeling hopeful, inspired and excited for change. If that's what you are hoping to accomplish at your next event, connect with Desirée today.