Heart & Soul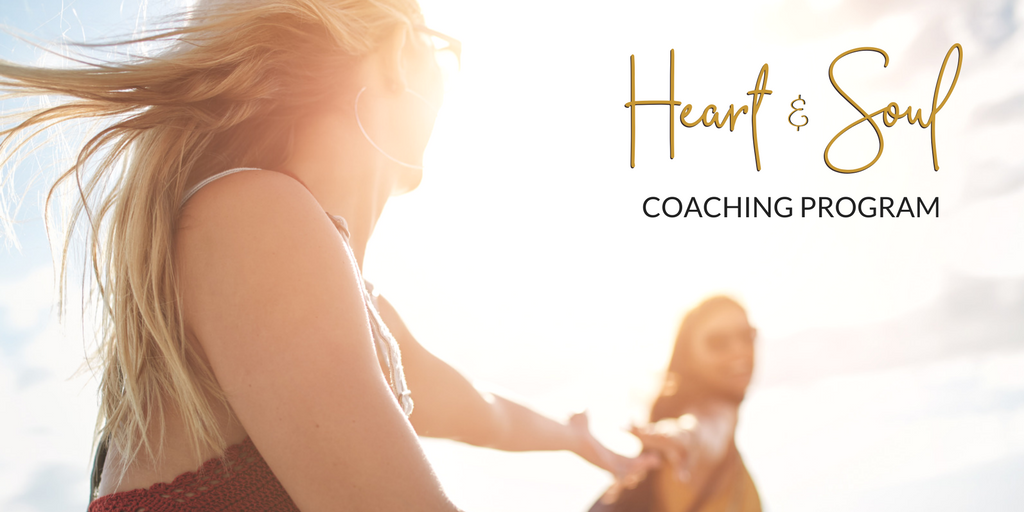 Heart & Soul Coaching
In this 1:1 coaching program you will will receive personalized guidance, strategies, tools and support with any situation or area of life that is currently challenging you. You will increase your connection to yourself, gain clarity into your situation and be inspired to take action to create shifts  that take you to the life you know you deserve to be living.
Through a combination of powerful questioning, inspirational and motivational techniques, mindfulness practices that are tailored uniquely to you (and a whole lot of love and hope served on the side),  I proivde a powerful coaching experience that takes you to the next step of a greater you and the life  you know you deserve.
Each month you will receive 3- 60 minute 1:1 coaching sessions
Your choice of a video or audio only coaching
Customized resources including worksheets, books, links, videos, etc., to deepen the process and keep you inspired as we go.
Email support between sessions.
When you choose this program you will:
Gain clarity on what you want to create in your life
Identify and release limiting beliefs that are keeping you stuck
Experience mindset shifts that move you from victim to creator and have you reclaiming your personal power.
Strengthen your decision-making abilities
Connect with your inner guidance
Self-love and self-care practices  that will strengthen your relationship with yourself
Identify strategies to increase the peace in your life, and your energy
Create inspired action steps to get you moving forward
and anything else that is calling for support, love or guidance on.
Program investment: $500 (3 month minimum)
Being unhappy is a signal that you need to make a shift in your life.
Are you ready to transform your unhappiness into fuel to move you to a better life?
If you are ready to start living the life you are dreaming of, let's connect.