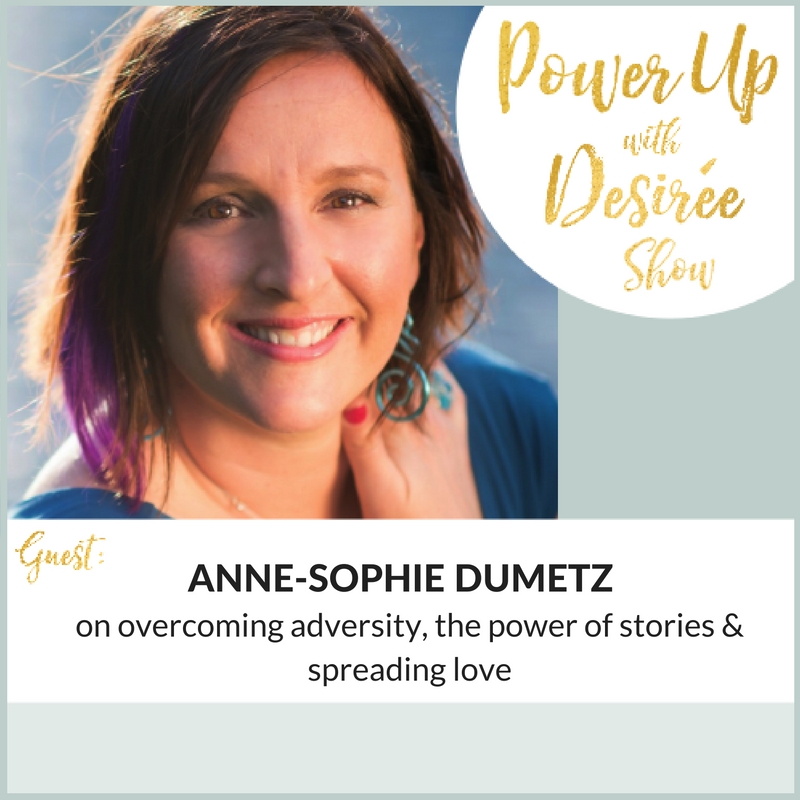 ANNE-SOPHIE DUMETZ (S1-008)
Are you ready to change the world?
Join my guest Anne-Sophie as she shares how to tap in to the power of our own story to create a message that spreads love, makes sales and changes the world.
After leaving a pretty-on-paper communications career, Anne-Sophie Dumetz founded She's a Changemaker, a platform and community for female entrepreneurs who feel called to change the world doing their soul¹s work.

 Since then, she¹s worked as a visibility strategist, message maven and professional bullshit slayer helping hundreds of women.
Drawing from her background in women's studies, journalism and traditional media, Anne-Sophie's clients rave about her breath-of-fresh air presence, real and raw clarity-inducing intuitive insights, incredible business savvy and her natural ability to "see" – and communicate ­ things most people can¹t.
If you¹re a woman ready to own your story and make a living making change, join her community of Changemakers.
SHOW NOTES:
Sign up on my email list and I will send you my free happiness meditation as a thank you gift.
Get my inspirational book, Refuse to Sink
Anne-Sophie's Website
Connect with Anne Sophie on Facebook | Instagram | Twitter | Linkedin
TWEETABLES:
"When you slow down you hear your voice."~ Anne-Sophie Dumetz 
Happy Listening!